The Yard Creative – The next adventure
The Yard Creative – The next adventure
Thursday 26th Jan 2023
It is with great excitement that today we announce the next adventure in TYC's 16-year history. Since joining the RSBG Group in 2019 we have been on journey to identify the next generation of the business to take it forward for the next decade. From today, Laurence Pugh will become MD and Tom Edington will become CEO.
After 6 years with the business, Laurence has proven himself time and time again, demonstrating his abilities to see 360º and steer the business in the right direction. Throughout Covid, he helped manage clients and the team to ensure the well-being and success of both while making sure we still had a business out the back of it. His calming influence and exceptional knowledge of the industry and the marketplace will allow him to manage TYC through any challenge. His role will focus on driving the business forward and managing the running of the business whilst striking the balance between creativity, people, and commerciality.
In June 2022, Tom came back to TYC after a 15-year explorative break to open our NYC studio and help grow the overall business. Since being back it's like he never left! He has helped steer the business through a challenging 2022 and proven his ability to bring in new clients, build strong bonds and inspire a new generation of creative talent. His role will focus on continually evolving TYC and be the creator of strategies, ensuring we never stand still. He will ensure we innovate and inspire both internally and externally. Growing our TYC brand across the globe and spearheading the culture of the business.
At the same time, we have Russell Pearce who has already excelled in the role as Creative Director since joining late in 2022. His integrated-design approach has seen him work with some of the world's iconic brands including Mastercard, Shell, Tesco, Costa Coffee, Jaguar, Goodyear, Nike, Coca-Cola, Pepsi and L'Oreal. His vast experience covering strategy, branding, physical space, and front-end digital means he can oversee and inspire every one of TYC's clients. His ambitions for creativity? A memorable voyage, a powerful journey, connecting those elements through inspirational, sector defining design.
Also, Claire Robinson who, in the summer of 2022 was promoted to Associate Director and has led some of the most innovative projects of the last half decade, will continue to work alongside the Senior management team to ensure to highest level of creativity for all our clients.
Knowing the business is now in remarkable hands, as Co-Founders, this means a new era for Sian and Steve. As such, we say a MASSIVE thank you to Sian as she departs the business in June 2023. There is no doubt TYC would never have existed without her. The sacrifices she has made, the determination in the face of all adversities and her ability to stop, think, then act, has meant TYC was able to become the success it is. She will leave the business on a high following a 35% growth in 2022. We are sad to see her leave but know that she leaves us in the best possible standing we could have ever of hoped for.
At the same time this now allows Steve to focus on what he enjoys the most, working on clients and driving innovation. As Co-Founder, he'll work with clients at the highest level to ensure their acceleration of business growth, identifying unseen opportunities and areas to explore. He'll continue to support and advise the leadership team ensuring our own business growth and the highest levels of creativity and innovation are provided for our clients.
Our heartfelt thanks to our Co-Founders for creating such a remarkable agency and we look forward to seeing what this next adventure holds.
Shaun Carter
CEO RSBG UK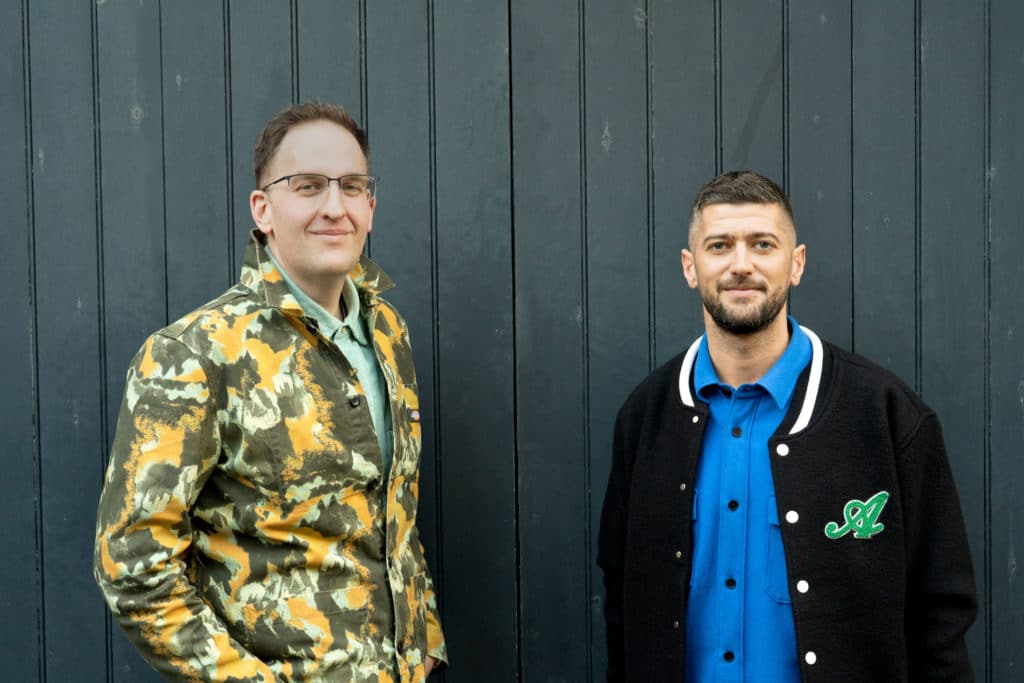 ---