WINNER at FAB Awards 2017
TYC is over the moon to have won a Design Effectiveness Award at the 19th FAB Awards for our work with PROTEIN HAUS in the Interior Design & Retail Environment category.
The FAB Awards is an international awards program focused entirely on work done for Food And Beverage brands. It recognises the critical contribution that outstanding creative work makes to building brands, it identifies and rewards the leading practitioners from over 60 countries, and it acknowledges their contribution to their Clients and their Agencies.
SEO H1 Tag Place Holder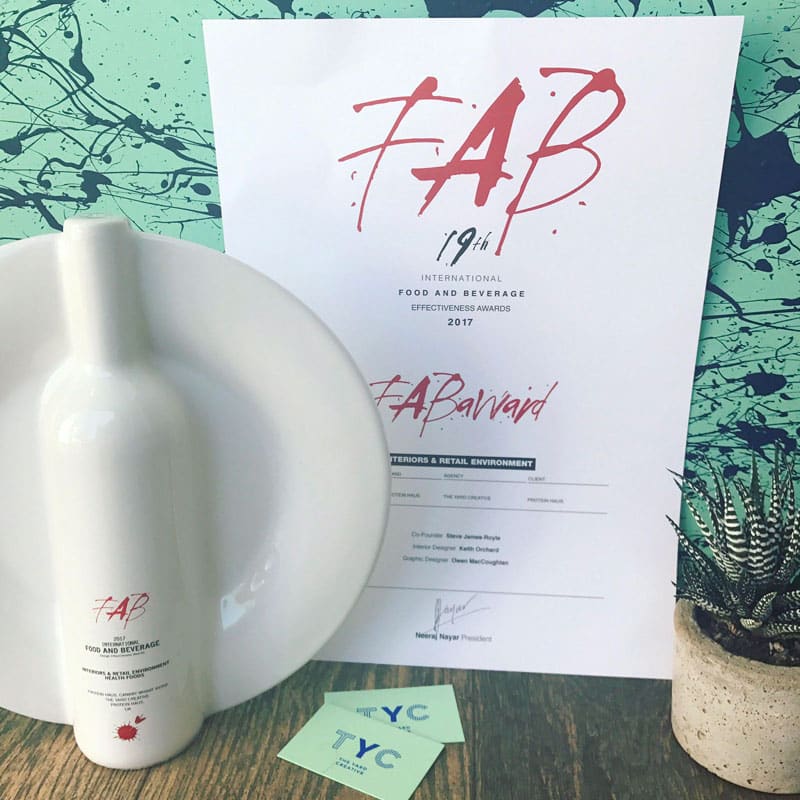 ---