HMV – a broken record or a comeback kid?
With the news last week that HMV is launching 10 new stores, the question is – are they mad or onto something? TYC have dived into what's behind this exciting retail news and what we can learn from this significant comeback.
The last few years have been tough for bricks-and-mortar retail, there's no denying it. With the rise of ecommerce, it's been forced to evolve and adapt, metamorphosing into a new era, with everything from experiential retail to 'spectacle stores' and phygital solutions.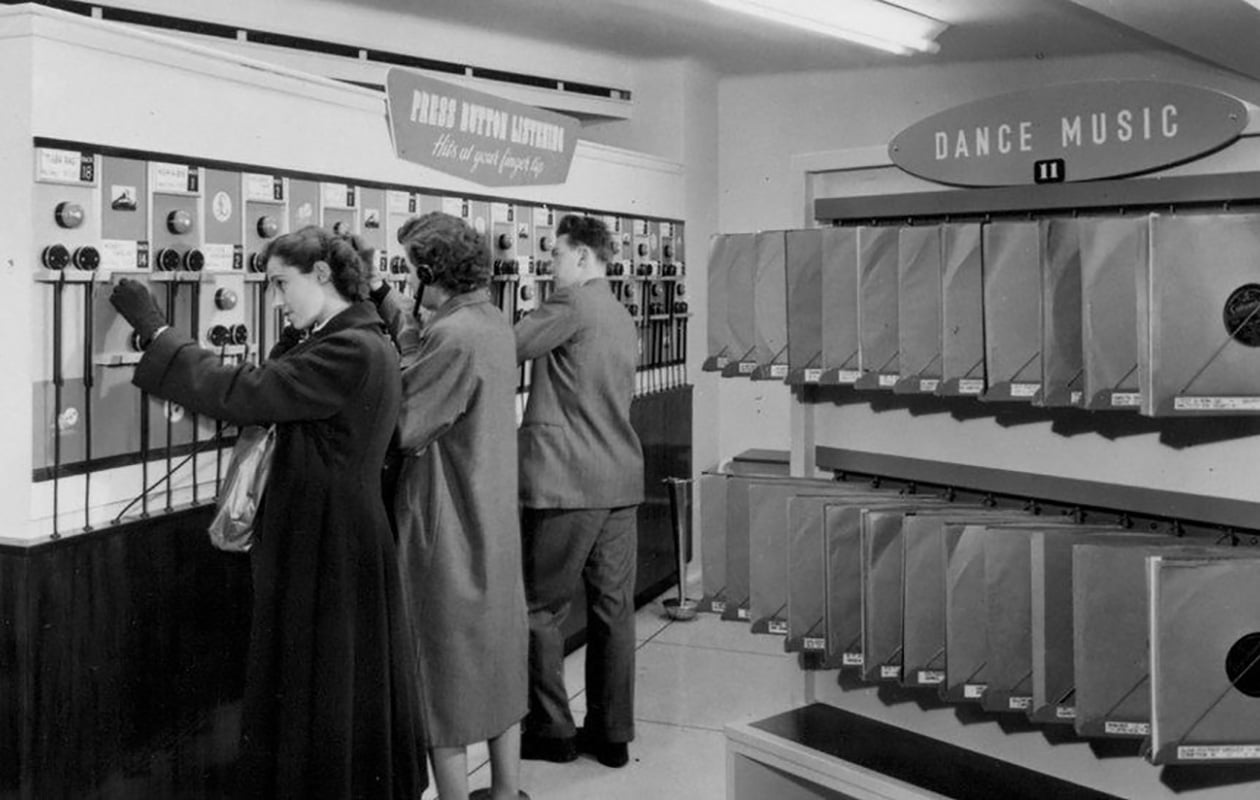 That's why HMV's move last week has been so interesting, particularly when considering the many obstacles they've faced as a retailer. It wasn't so long ago that they went from a height of 300 retail stores, to plunging into administration. Their fall was largely as a result of the double-pronged blows from Amazon and music streaming services threatening the core of their business model. With this in mind, for some, their latest announcement may be seen as a risky move.
But at TYC, we're excited by this news and think it's a signal – and prompt – for things to come. Where others may have been permanently set back by so many challenges, HMV has recognised opportunities and trends to turn to their advantage. From experiential retail (through in-store gigs and signings), to community hubs for people to bond over common musical interests, through to the retro revival of vinyl records (+30.15% year on year to be precise) and the post-lockdown hunger for bricks-and-mortar retail.
In simple terms, music streaming services cannot compete in the same way with HMV's ability to satisfy the nostalgia pendulum's swing back to the 80's, or an immersive, experiential store. HMV has a deep-rooted history in British pop culture, and by amplifying this, they may be able to push forward with their strengths. The question remains though: will they be brave this time around? They had plenty of opportunities in the noughties to adapt but instead rested on their laurels.
We think that unified commerce (the seamless experience across all physical and digital channels) will really be at the heart of their success, as well as the ability to create enhanced physical experiences that neither streaming services nor independents will be able to compete with. This can help to cement them as a phygital, mainstream music powerhouse, now with a retro twist, in wow-factor retail spaces.
HMV is just one example of countless retailers adapting and overcoming hurdles. There are certain products that merit tangible browsing and here is where retail will persevere. Music – especially in the current climate – is not the most obvious choice; yet as our relationship with products is changing once again, perhaps HMV's move signifies hope for many other retailers across industries, for the future of retail.
---