2 days flying trip to STHLM. 1 hotel. 3 malls. 4 restaurants. 6 bars. 24 retailers. 33,412 steps. And 2 overwhelmed, over-excited guys eager to share with the world, just how amazing Stockholm is!
The main propose of the trip was to see UniBail-Rodamco's newest mall, The Mall of Scandinavia. Epic by title, epic by achievement. Similar to the story of Westfield Stratford, this mall was built in no-man's land and has now driven a wealth of development. With a new infrastructure, Solna has become the 'go-to' destination for domestic and international retail. 224 stores, 22 restaurants and a 15 screen IMAX make it one incredible destination to go visit.
But you can get most of that from Wikipedia. What did we love about it?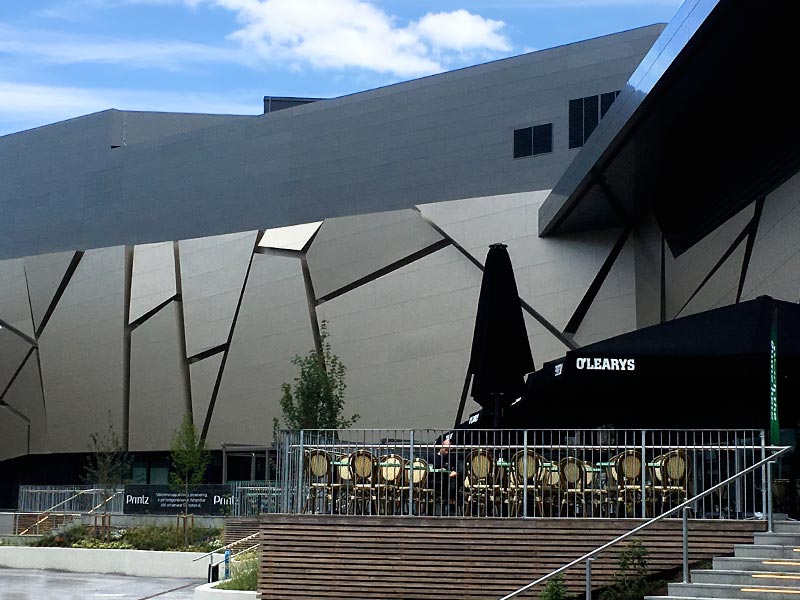 Firstly, the car park! Not what you'd expect but then that's precisely the point. It feels like you're driving in-to a nightclub! This point of entry sets the expectations, and right through the the lobby spaces, you feel comfortable, happy and excited about what lays ahead.
For those well travelled, or simply spoilt by the delights of Westfield, the overall mall looks great but not unexpected. Wonderful architecture, bright light and simplistic wayfinding make it an enjoyable space. But it's in the smaller details that this mall excels.
Light features that adapt and simulate the surrounding spaces.
Toilets that are so incredible you'd think you were in a 5-star boutique hotel.
Seating areas that are different around every corner. With charging points, plants and super cool seating, why wouldn't you slow down for a minute?!
The click & services on the mall drag is the first time we've seen prime space been given to such a hugely popular service in todays modern living. You've got to wonder why others haven't done this.
The food quarter isn't really a foodcourt. Instead, spilt across 2 floors, these collection of inline units with their 3m glass dividers feels amazing open and airy. No McD or BK in sight makes way for the home-grown MAX, which you have to take your hat off to. They've done a great job both in terms of design and operations.
Then there's the Designer Gallery. A premium avenue with key brands situated in a weirdly Japanese inspired environment. Explained to us by our kind host; "the space is designed each year by a chosen designer and then the whole environment can be changed overnight". Wow! Landlords talk about keeping it fresh. This is to a new length!
For more on The Mall of Scandinavia, get in touch as we're booking in talks from w/c July 25th to share all, with all and everyone.
For next weeks instalment, we move on to Downtown. Don't miss one of the Moodest malls we've ever visited, posh dog food boutique and SNUS. Yes, SNUS. Think the old wild west mixed with cool Nordic persons.
---