This week we looked at the zero-waste barn acting as a restaurant in the Netherlands & the data orientated Ssense Montreal
Overtredes W built a temporary barn that is now home to an awesome zero-waste restaurant. Made entirely from borrowed materials, this pop-up spot has now officially opened at the Lowlands Festival in the Netherlands.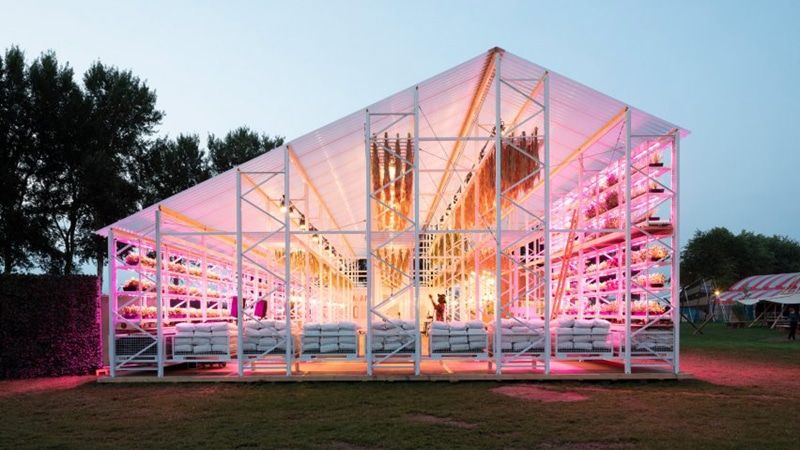 The space has been named Brasserie 2050 – this is based on the prediction of what we will all be eating by 2050, when the population is set to be 10 billion. Based on this, food served up will be along the lines of 'no waste' bread from potato peelings and pesto made from kitchen leftovers. The temporary structure also houses vertical farms so herbs can be grown on site.
Moving on to our next top concept. Montreal, Canada is the new store that had been designed using data, to go from digital to physical. The store incorporates over 10 years worth of analytics, testing and iteration collected from the brand's website & pevious space. DAte gathered from the online operation means suggestions can be made prior to a clients visit, Montreal operates on appointment only and has a robust technology system behind the scenes – helping the process run smoothly. Ssense is a great example of integrating digital elements to appeal to a Millenial & Gen-Z audience.
Image sources: Frame, Dezeen
---