The Traditional Mall Model Is Dead
Yes, we've said it! But this isn't a complete surprise. The evolution – or revolution – of the mall has been on the horizon for some time and the signs have been there, COVID-19 has just accelerated the inevitable. Born in 1956 in Minnesota, the mall is essentially a big fixed box containing lots of little fixed boxes. Over time we've adapted it a bit by adding more fixed boxes (cinemas, restaurants, bowling alleys, etc) but it's still the same offering; a static offering.
Now more than ever, it's important for us to look towards the future. And right now, the future is looking adaptive!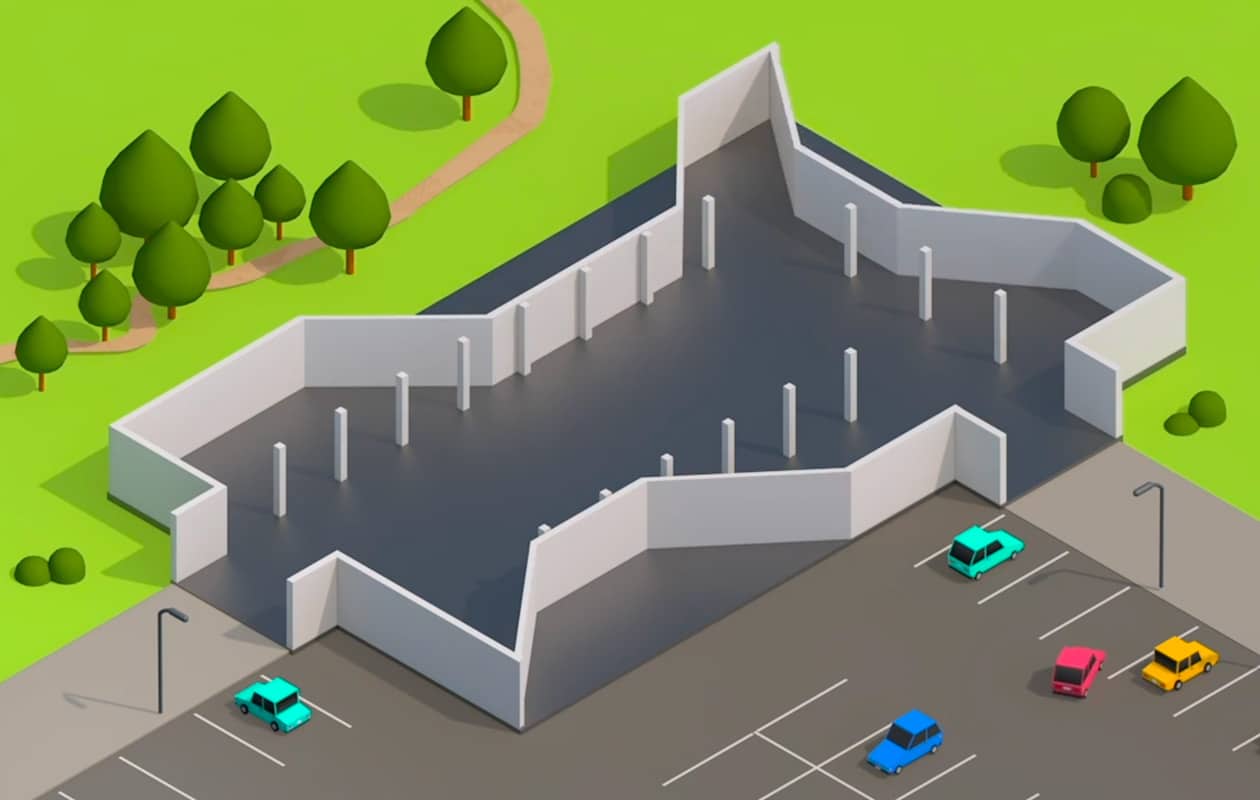 Pace of life is changing so quickly, we've all seen it happen particularly over the past few months. With this in mind, malls are going to need to be able to adapt at speed in order to stay relevant, no matter what the world throws at us. Clients who work with TYC will know we talk a lot about active vs static retail. What this means is simply having the ability to change quickly, cost-effectively and preferably overnight in order to be super relevant and in line with the rest of your brand.
This has always been taken for granted in the advertising and digital space, where changes can be made at the click of a button. It's about time the physical world received the same treatment. Imagine defining a new mall merely by a 'parameter', then constructing the essential 'framing' to support levels, entrances, services, and linking lightweight architecture and projection mapping. With this adaptable infrastructure in place as a starter, imagine what you could do!
Malls like K11 in Hong Kong are leading the way in this way of thinking. They have made some serious strides in changing the perception of 'the shopping mall'. Acting as a leisure destination, it has an events calendar that changes by the hour! The Founder, Adrian Cheng is so tapped into his audience that he knows how to create queues around the block and create that IRL buzz that so many brands strive for. This is next-level 'destination creation' and a far cry from static boxes…
It's important to remember that consumers are changing, and so too are occupiers. Younger generations are digital natives and will be looking for the physical world to mirror their digital experiences. At the same time, more and more e-commerce brands are entering the physical space for the first time. These brands will be acting as engagers first, and sellers second, so we can expect the demands of these as tenants to be notably different to historic occupiers of mall units. So what can you offer them to create the experiences their consumers want?
Humour us for a second. Take a piece of paper and grab yourself a pencil. Now draw a shape and within that draw whatever you want, scribble away. Now rub it out and draw something different in your shape. You could do this endlessly and never draw the same thing. This is exactly what the mall of the future needs to be: a parameter, a demarcation of space, for brands and consumers to play within.
With the restrictions experienced during 2020, consumers now more than ever, are looking forward to a future filled with unrestricted possibilities. We believe 2021 is the year for malls to step up and provide!
So we say, may the traditional mall model rest in peace, it's time to welcome a new age of malls.
Get in touch if you'd like to see how we can help you bring your mall or retail vision to life.
---