Featuring two of the hottest new concepts by Tiffany & Co. and WeWork!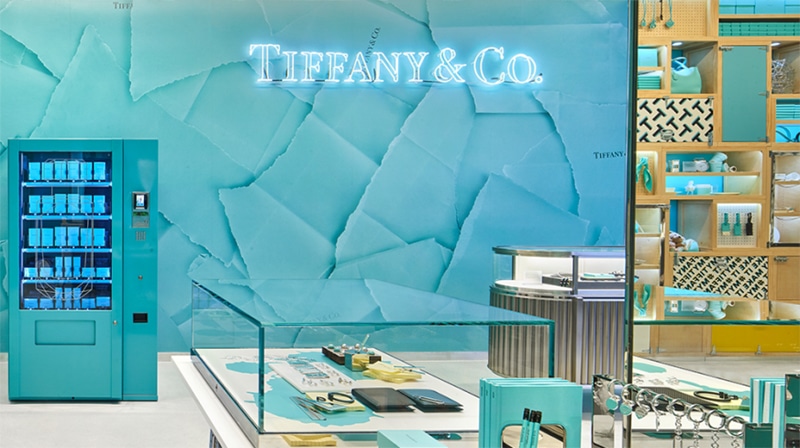 Starting with Tiffany's new Interactive Style Studio in Covent Garden. The brand has moved towards a more playful environment full of creativity, forming an innovative retail experience – and definitely a juxtaposition to their normal approach.
The Style Studio is a more accessible store for Gen Z-ers and Millenials, luxury jewellery has been traded with everyday products appropriate for this demographic.
Tiffany's have integrated fun features to encourage the younger generation to shop! A great example of this is the vending machine smack bang in the middle of the store which vends the fragrances! A great concept representative of experiential design.
Source: GDR
WeWork has dived in to retail with their recent launch of; WeMRKT. The store will stock products from 10 WeWork member companies who wont their place through a pitch competition. Giving many brands an opportunity to sell in a brick-and-morter environemnt at a very low cost.
A fantastic chance for entrepreneurs to have a shot at operating within a physical retail space.
Source: Forbes
---