An insight in to the top innovations this week
The world's first non-melting ice lolly – inspired by a frozen composite material pioneered during the second world war. Whilst it will eventually melt, this lolly will stay in tact in 24 degree heat for about an hour. Bompass & Parr adapted a recipe once used in WW2 for super strength ice, replacing the saw dust and wood pulp elements with fruit fibres.
Way back, the material allowed for runways in the middle of the ocean that could hold aircrafts. There are rumours that the product could appear in supermarkets across the globe.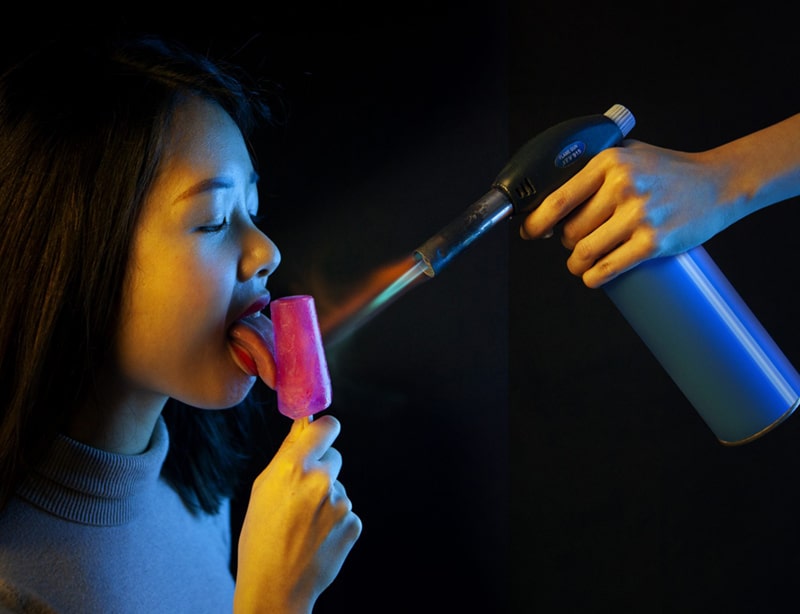 Want an easier way to shop? Visit Arenas de Barcelona shopping centre, home of a digitalised projection floor for kids to explore and play. The digital playground was designed to create an 'unforgettable experience' for a shopper when visiting the mall, made up of an interactive 64-square-meter circular square – which may we add is the largest screen spain has seen.
The aim was to combine architecture, technology and content on a new level. The floor installation captivates kids as they can play with interactive games and run through a digitised pond. A chance for parents to shop in peace knowing that their kids will not leave the exciting floor installation!
BIG ALICE is a 3D full body scanner on a mission to revolutionise fashion design & retail.
The studio can instantly capture the dimensions of a person as soon as they enter the studio! Body measurements can be taken as well as edits to the design. 3D scanning is already a favoured innovation by the likes of Balenciaga who recently utilised 3D printing in one of their designs.
Not only can this design be used in shopping malls but there is potential for the studio to be used for medical purposes – for example designing customised braces for a patient!
Image sources: Designboom, Trison
---