This week we looked at the Mercedes-Benz Vision Urbanetic concept.
The newest addition to join the Mercedes-Benz fleet is near enough a transformer. The super clever modular concept is made up of components allowing it to morph from car to van. The 'skateboard chassis' in one instance can act as a ride-sharing car capable of holding 12 passengers, on the other instance it can transport up to 10 loading palettes and appear as a van like vehicle.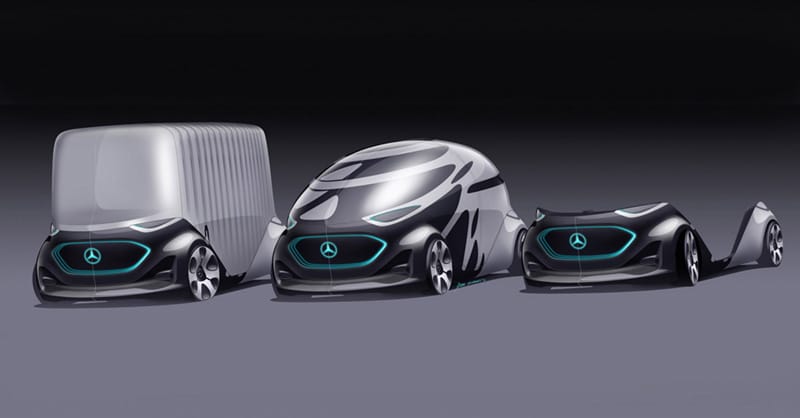 The overall goal was to reduce the amount of vehicles across city centres & lower the carbon dioxide emissions, whilst providing a solution to the ever-growing mobility requirements and consumer demands. Wondering how you can get your hands on one of these multi-use vehicles? Well, it is all controlled through an app (obviously), the car can be ordered on an on-demand basis, much like ordering an Uber.
Although it is expected to take years for us to see this particular concept on our roads, it is likely that autonomous driving technology is going to become all too familiar very soon.
Image source: Dezeen
---