Top innovations this week
This week's innovations include Tommy Jeans Xplore and the Wieden & Kennedy AR psychedelic app.
Tommy Hilfiger has released a new line of clothes with smart chip technology. For what reason? According to Liron Slonimsky, chief exec of technology at Awear Solutions, brands have never before been able to undersatnd how the consumer truly uses the product after it leaves the store. Tommy has had an innovative history in understanding consumer engagement, so it doesn't surprise us that they've paired up with Awear Solutions for this project.
The smart tag is linked to an app on the users iPhone where rewards can be collected as a result of the garment being worn, the main focus is to create a micro-community of brand ambassadors. Whilst it can be deemed a clever innovation, reports from TechCrunch have named the concept as ridiculous as it encourages overspending just to be part of the programme.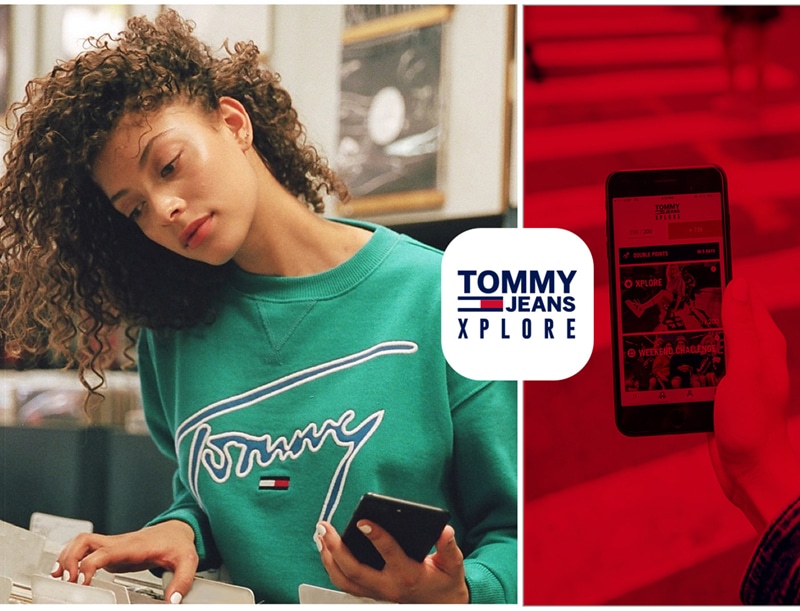 Necessary Explosion is the new app by Wieden & Kennedy. The app pairs music with augmented reality to turn it in to psychedelic AR visualisations. The immersive experience appears above the vinyl record on a turntable, from explosions to rainbows and skulls, users are able to ineract with the displays by using the fingerprinting technology on their iPhone.
Image source: Designboom
---