TYC Visits; Byredo, London
We stopped by the new Byredo townhouse, home of the brand's renowned scents and leather goods. The Swedish brand is satisfying all our fragrance filled dreams!
The three-storey townhouse showcases Byredo's beautiful array of scents, beauty, leather goods and also hosts a third space for access to the collaborative gallery space. Gorham has always set out to disrupt the fragrance industry, he always felt all scents look and smell the same – Byredo smells are all associated to an individual experience or personal memory, going above and beyond your average offering with no true story pinned to them.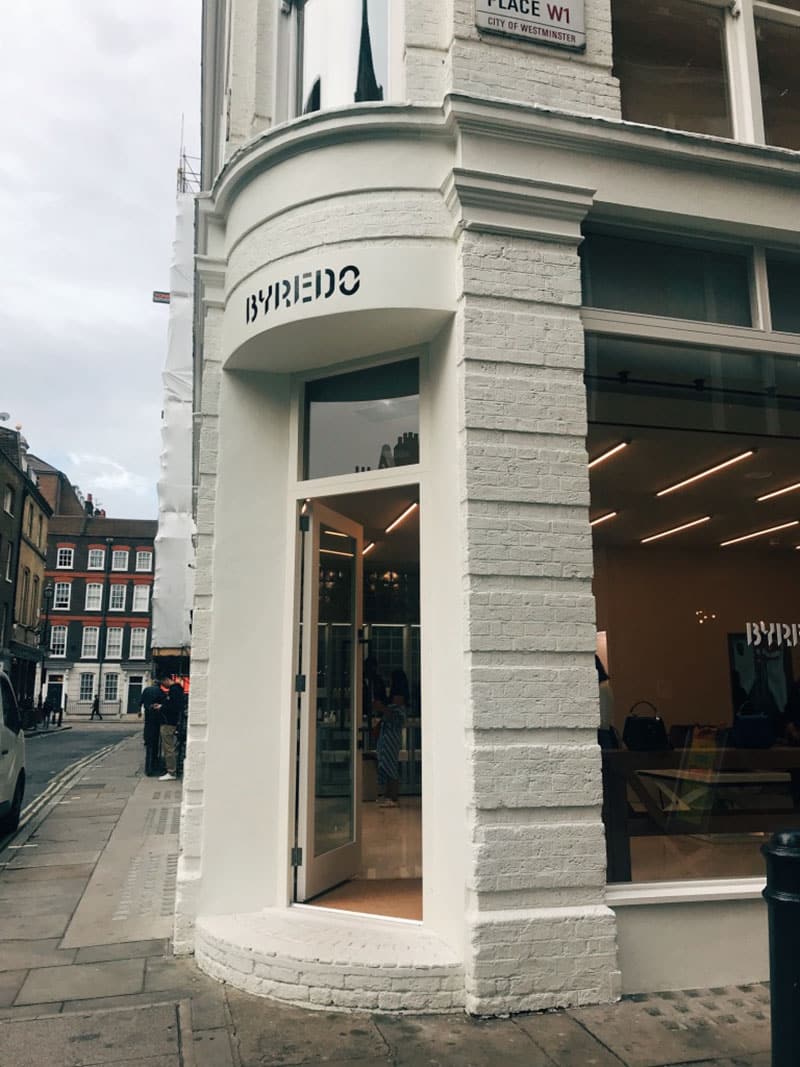 The success story behind Byredo is a unique one. The owner; Gorham is a former basketball star but with a flair for tasteful design. When he set out to open the flagship, there was a criteria attached to his guidelines. The location selected must haev a strong art, fashion and music scene… and that's where London came in to play.
Gorham designed with help from his 11 year collaborator friend; Christian Halleröd, who he claims is the 'rational' part of his brain. The space is designed with a welcoming feel in mind, inviting the public in and allowing for consumers to learn about the art of scent, without feeling pressured to buy anything.
Gorham is known for his alternative approach on fragrance, you may of heard of the 'elevator music' scent created and designed as a 'scent for the background, not the foreground' – this fragrance can be all yours at a price of £170, which is in line with most of the Byredo smells stocked in store.
Gorham's scents are somewhat a piece of art. Each individual perfume is created based on an emotion, taking inspiration from pictures of poetry, cinematic experiences and pieces of music. Each fragrance is often formed from a specific memory, this is why Gorham carries a notebook around with him at all times – to ensure everything that could form a new idea is jotted down, then and there.
The store itself is constituted of materials such as; anodised aluminium, industrial textures, wood and concrete – curated to create the perfect backdrop for the products. For Gorham, the beauty is in the details – and the interior of the townhouse appropriately depicts this ethos. Stop by the Soho Byredo store to enter the wonderful world of Gorham's brain, a story-telling creative genius.
---